bateeq Participates in Plaza Indonesia Men's Fashion Week 2018
On 24th September 2018, local Indonesian fashion brand bateeq participated in the 9th Plaza Indonesia Men's Fashion Week 2018 in Jakarta. This year's event focused on the theme of 'millennial fashion', and how today's young men are becoming more fashion-conscious and eager to express themselves through their apparels. Furthermore, social media has been one outlet which has made fashion more accessible to millennial men in Indonesia, and, as such, bateeq took this opportunity to present its latest collection of ready-to-wear apparels.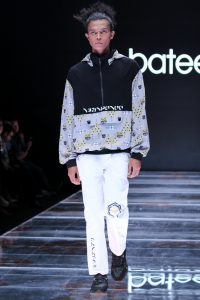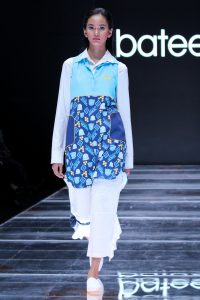 The brand has recently collaborated with the Transformers franchise and this year's collection focused on the character Bumble-Bee; in preparation for the upcoming Transformer 6 movie. As with all its designs, bateeq incorporates age-old batik motifs with its modern styles, and the character of Bumble-Bee was incorporated with a number of unique batik designs. This included the Mega Mendung motif, a design that depicts the shape of clouds during an overcast, and represents how a person's heart should remain calm in any situation, just like clouds providing shade on a hot day.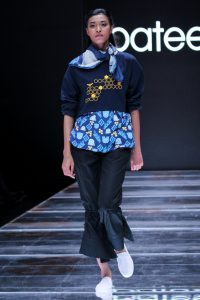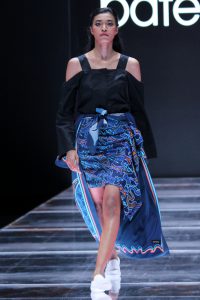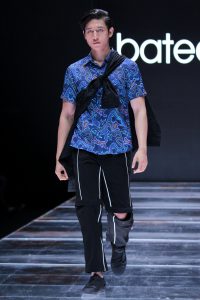 The brand has also utilized the Kawung batik motif — a design traditionally reserved for royalty and represents power and justice — in addition to the Truntum batik motif which signifies the importance of a sincere and loving relationship with one's family, as well as to the wider community. Another major motif incorporated in the design is the Parang batik. This motif is one of the oldest in Indonesia and is usually composed of unbroken and intertwined machete shapes. This motif symbolises how one should never surrender and strive towards self-improvement.  Other batik motifs the brand uses include Keceh, Camouflage, and Ceplok Tribal.
Bateeq's latest collection demonstrates its capacity to develop contemporary new batik designs into the mainstream men's fashion industry.