bateeq Participates in Fashion Scout 2019
On 16th February 2019, Indonesian fashion brand bateeq participated in the Fashion Scout Autumn/Winter 2019 show which was held in London. The event was organized during London Fashion Week with Fashion Scout being the UK's largest independent fashion show for emerging and established design talents. bateeq was joined by four other Indonesian fashion brands and thus showcased the growing influence the country's designers have on the global fashion industry.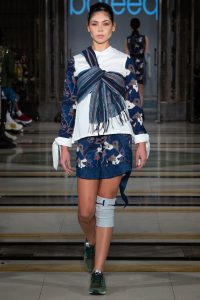 This year, bateeq introduced its latest fall/winter collection titled Arung, which translates as 'to cross' or 'to sail' and pays homage to Indonesia's long history as a hub for maritime trade. Strategically located along the thriving maritime trade route between India and China in addition to its abundance in natural resources, the country's economy was significantly influenced by Indians, Arabs, Chinese, and European traders during the Age of Exploration.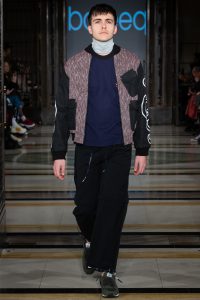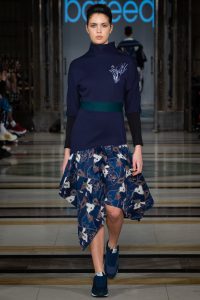 This latest collection for men and women's clothing featured the 'Gatharish' motif — specially designed for the fall/winter edition. Stemming from the words 'Gata' and 'Harish' meaning 'to leave', the motif represents leaving behind one's old life for a better one, illustrated using plants and flowers in the design. Furthermore, the collection utilizes the Kawung Picis and Mega Mendung batik motifs. Kawung Picis symbolizes the hope that people will remember their heritage and that one must be able to maintain balance in life whereas the Mega Mendung motif represents the ability to control one's emotions in order to achieve inner peace.
The Arung designs used an array of mid-toned colour pallets of maritime blue, Port Royale maroon, forest night greens, and deep browns. The collection also features sailor-inspired collars that give an overall look of a sling and rig often found on a ship. As a signature of bateeq's style, the brand uses sustainable materials Bemberg and Tencel for its clothing range which are biodegradable alternatives to regular cotton.
Moreover, for this specific campaign, bateeq has collaborated with local home industries in the region of Klaten in Central Java province in Indonesia. These home industries still utilize traditional looms and thus resulting in each clothing having its own unique characteristics.